Products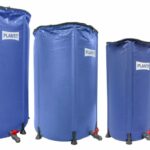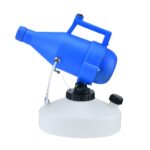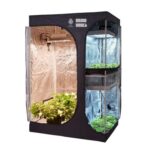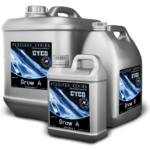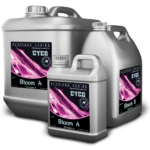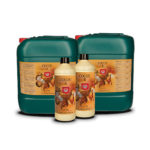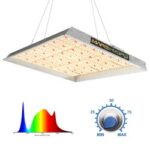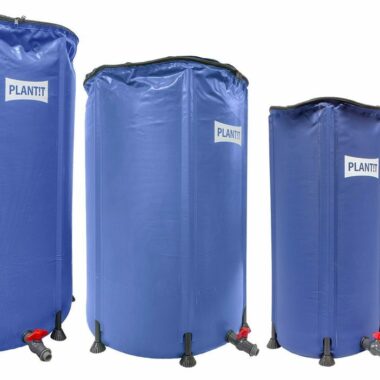 Plantit Flexible Water Tank
The PLANT!T Flexible tank is quick and easy to assemble and is an ideal water storage solution for the garden. It is made of a durable material that is ideal for outdoor use and is perfect for collecting rain water run-off. The PLANT!T Flexible tanks are also great when used as a nutrient tank and can be hooked up to hydroponic systems. They are also easy to store away when not in use unlike other, more rigid tanks.
Available in 5 different sizes – 60L, 100L, 250L, 500L, 780L and 1100L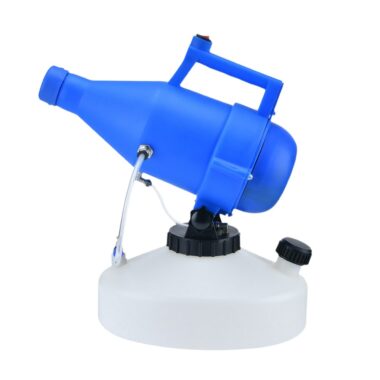 Pro Grow Fogger
Pro-Grow Fogger can be used to dispense many types of liquids, when sanitising, the no-touch application prevents cross-contamination, and it works to sanitize larger areas! Great for sanitising, disinfecting, odor control and pest control.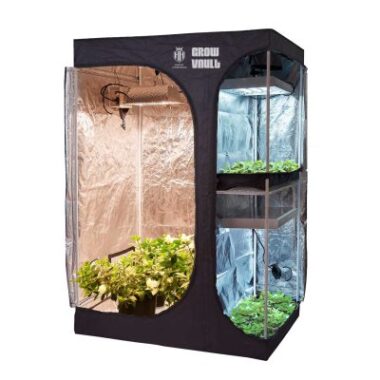 Grow Vault Tents
Maximise your yield and grow space with the original three compartments in one grow tent, The Grow Vault. The sky's the limit when you can have your propagation, vegetation and flowering area all in one grow tent.
AVAILABLE SIZES:
900 * 600 * 1350mm
1200 * 900 * 1800mm
1500 * 1200 * 2000mm
2700 * 1200 * 2000mm      
Each of these tents has a second built in propagation / Vegetation area 300mm wide.
In the case of the larger tents this area could be used as a drying area above your cuttings.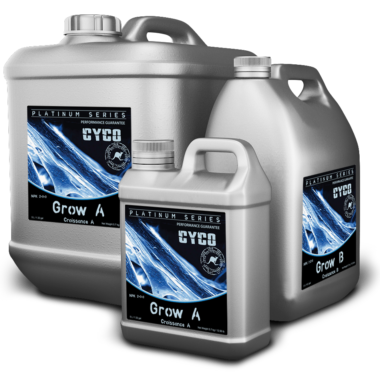 Cyco Platinum Grow
Grow A and B gives support to a plants natural growth by supplying a range of macro and micro nutrients, which are needed to give a plant the best possible start in its early development and to aid in fighting environmental stresses.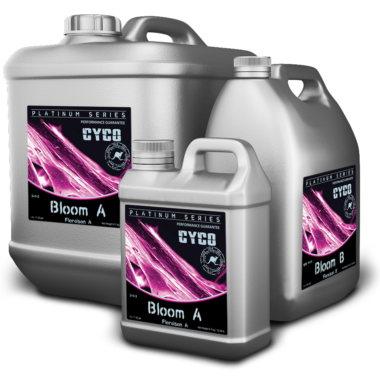 Cyco Platinum Bloom
Bloom A and B gives support to a plants natural growth by supplying a range of macro and micro nutrients, which are needed to give a plant the best possible start in flower development and aids in fighting environmental stresses.
The potassium aids in fruit quality and calcium provides for normal transport and retention of other elements. Magnesium helps to activate many plant enzymes needed for growth.
Every element in Bloom A and B plays a role in helping to produce the best quality fruit or flower within the bloom stage of a plants life cycle.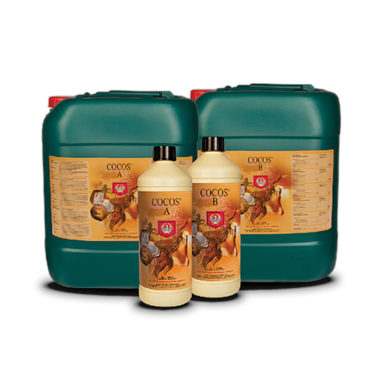 House & Garden Coco
House & Garden A&B coco base nutrient requires an extremely precise composition of the various minerals. House & Garden coco nutrients are coco specific nutrients which contain far less potassium than other nutrients to take into account the high levels of potassium released from the coco media during the growing cycle. The special composition of the nutrient solution leaves the water reservoir pure and keeps it fresh. At the same time it provides an excellent balanced nutrient ensuring optimal absorption at the root zone.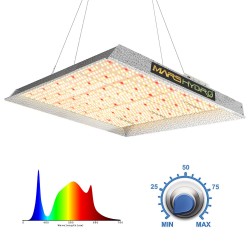 Mars Hydro Lights
Mars Hydro specializes in LED grow lights and grow tents since 2009, offering a large range of full spectrum LED grow lights and grow tents for indoor growing. Various types of grow lights for indoor and greenhouses plants growing needs. Whether you need to replace 300W, 600W, 1000W or fluorescent light system, hydroponic systems, or you are just growing for your own use, Mars Hydro got you covered. Mars Hydro aims to provide affordable but high quality LED grow lights to growers around the world. They have developed several lines of grow lights as below to meet different growers' growing needs:
About
The Original Central Coast Hydroponics Suppliers
Opening our doors in 1991, Nutriflo Hydroponic Systems was the first hydroponic shop on the Central Coast. Since then, we've proudly grown to become the hydroponic suppliers Central Coast growers know and trust. We carry a large range of quality products and equipment, including lighting kits, nutrients, nutrient additives, pest and disease control products, and much more. Plus, with decades of experience in the industry, our highly knowledgeable and friendly staff are always here to help you with your hydroponic needs. Shop online or visit us today to see why we're the leading choice for hydroponics Gosford & the Central Coast has to offer.
Maximise Your Yield
We take our hydroponics very seriously, and we've tested a large majority of the hydroponic products available. As a result, we're pleased to offer our customers the best products from trusted brands to ensure maximum growth and yield. Our extensive product range caters to both commercial and hobby farmer. It includes a wide variety of products, including:
Starter kits
Drip systems
Flood & drain systems
Rockwool systems
NFT systems
Hydroponic garden kits
Horticultural lighting
Grow rooms & equipment
Hydroponic additives
Growing mediums
Hydroponic nutrients
Pumps & test equipment
Location
Hydroponics Equipment Supplier Gosford
When you have hydroponics, greenhouse, grow room and lighting needs, remember you'll get the very best advice every time from our team here at Nutriflo – your leading hydroponics equipment supplier on the Central Coast. We stock equipment from the biggest brands in the industry, including Bio Diesel, Extreme Gardening, Flairform, Growth Technology, House & Garden, Hy-Gen, Iso-Max, Lumatek, Rock, Sol-Sense, SeaHawk, Wholesale Horticultural Group, and many more. We take great pride in our service, so we always do our best to quickly ship orders for your hydroponics Gosford wide and throughout NSW. We also make ourselves available for advice when you need it. You can call us today on (02) 4323 1599, or simply send us an online enquiry.
Your One-Stop-Shop for Hydroponics
We put the success of our customers first because we know that our future depends on your success. For this reason, both our online store and our physical store in Gosford is a true one-stop-shop for everything required in the planning, creation and maintenance of organic and hydroponic gardens. Once you've purchased and received your equipment, rest assured that we can still offer advice to help you get the best out of your hobby and make your gardening venture successful and enjoyable.
Our Location